Library considers acquiring building for makerspace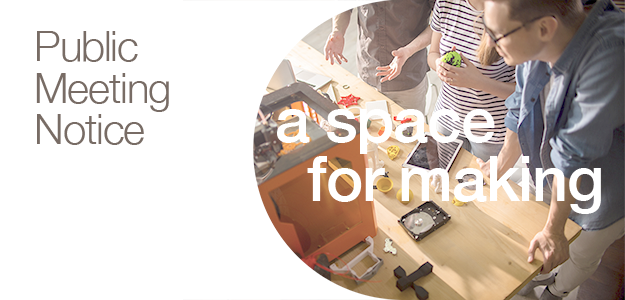 The Arlington Heights Memorial Library is considering the acquisition of 112 N. Belmont Ave. for use as a library makerspace. The property is currently owned by The Village of Arlington Heights.

An informational meeting with officials from the library and village about the proposal took place on Wednesday, February 6 at 6:30 p.m. at Village Hall (Board Room-3rd floor), 33 S. Arlington Heights Rd. The meeting provided residents the opportunity to learn more about the proposed project, ask questions and provide feedback.

Built in 1952, this 8,000 square foot building was the first standalone library in Arlington Heights. Given the library's history with the building, and the desire to add a makerspace as noted in the library's 2019-2022 strategic plan, the library is considering the building to house a makerspace that would offer opportunities for hands-on experiential STEAM (science, technology, engineering, art and mathematics) learning for all ages. Makerspaces typically offer tools such as laser cutters, 3D printers, embroidery, quilting and sewing machines, and computers for coding and programming small robots. Other communities with library makerspaces include Wheeling, Elk Grove, Northbrook, Barrington, Elmhurst, Naperville, Winnetka, Lake Zurich, Aurora, Algonquin and Grayslake.